If you find this site of value or interest, please click +1 button above.








Rates & Policies
Prices: Range from $75.00 to $135.00 plus tax per night.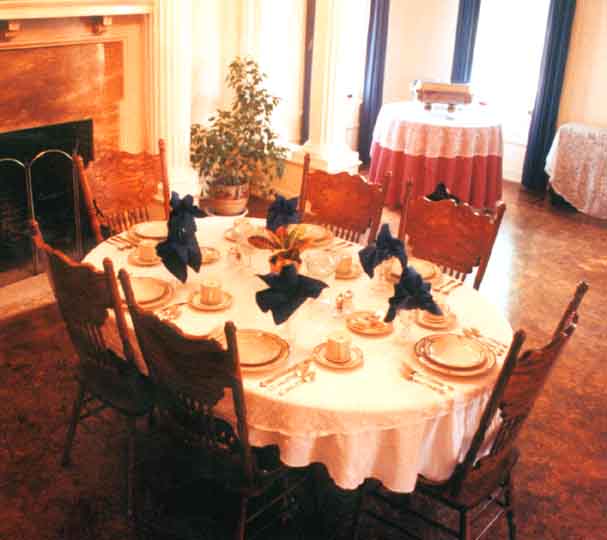 Reservations: Will be held up to 7 days pending receipt of deposit. Full payment in advance (including hotel tax) for all nights reserved is required. Personal checks accepted if received at least 7 days in advance of arrival date. Otherwise, payment must be made by cash, traveler's check or money orders. American Express, Visa, and MasterCard may be used to hold a reservation on short notice (less than 7 days in advance of reservation.) Most weekends require a two-night minimum stay. Holidays may differ.
Cancellations: At least 5 days advance notice of cancellation is required for a full refund. (21 days for reservations of three or more rooms) For cancellations of less than 5 days notice, a partial refund for the nights we can re-book your room (less a $10 per room cancellation charge) will be given. This policy is required as we have only a small number of rooms and cannot always re-book a room on short notice. We make every effort to re-book a room, and we will gladly give a partial refund if we can.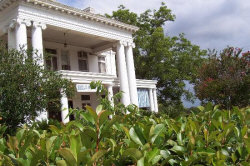 Check-in Time: 2:00 PM to 10:00 PM

Check-out Time: 12:00 Noon

Office Hours: 8:00 AM to 12:00 Noon and 4:00 PM to 10:00 PM daily. Arrivals after 10:00 PM can be arranged with advanced notification.

Smoking and Pets: Not permitted.

Notice: From time to time the Bullis House hosts receptions, and conferences which may disturb your stay, please ask whether an event is scheduled during your planned visit.
Features and Amenities:
Free Limited Breakfast

Free Local Calls

Free Parking

Handicapped Accessible Rooms

Non-smoking Rooms

Outdoor Pool

Meeting Facilities

Banquet Facilities

Full Kitchens Available

Fireplace Rooms Available

Air Conditioned Rooms

AM/FM Clock/Radio in Rooms

Cable Television

Shared Bath